Honeybee and Flower Brooch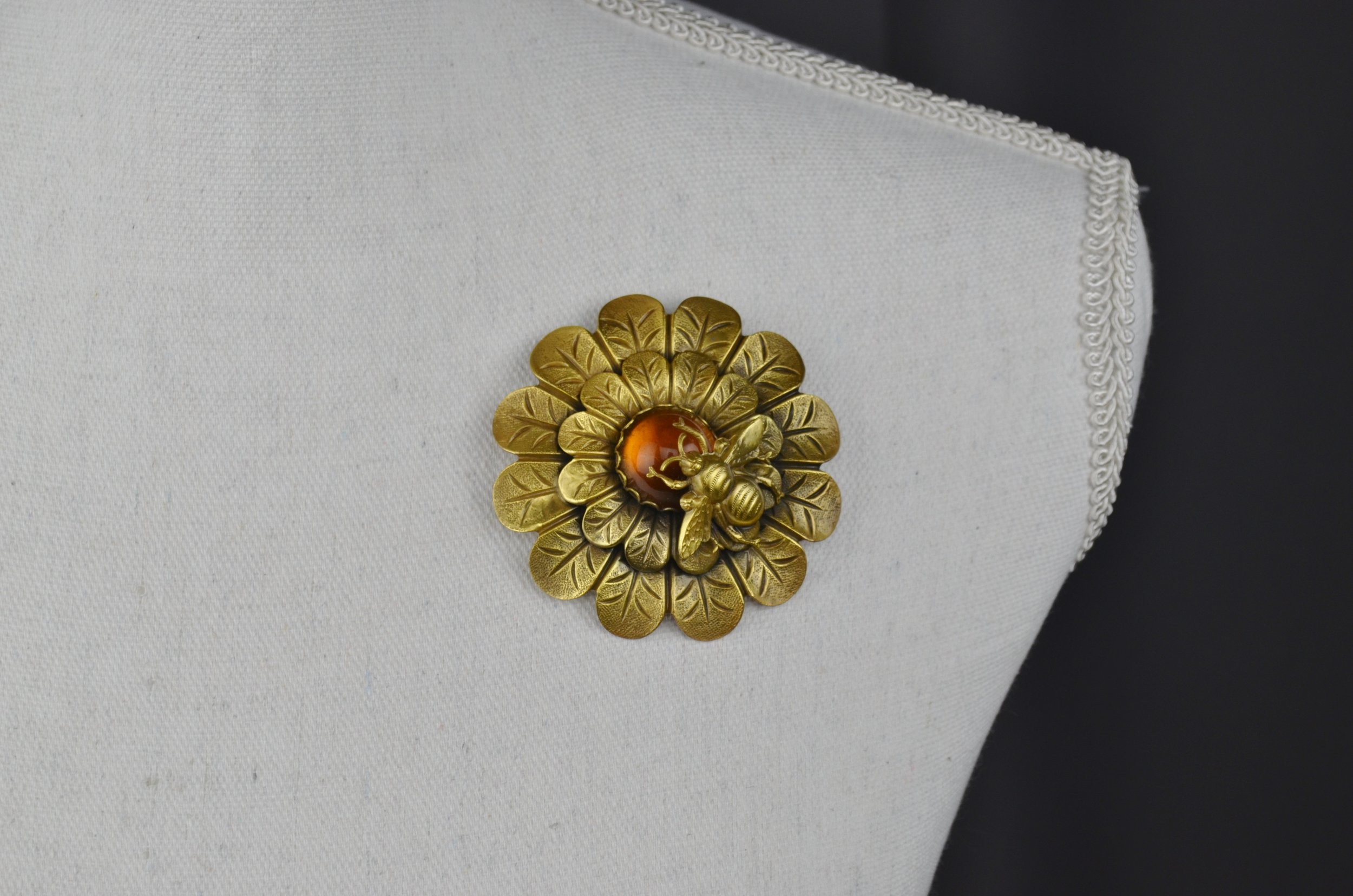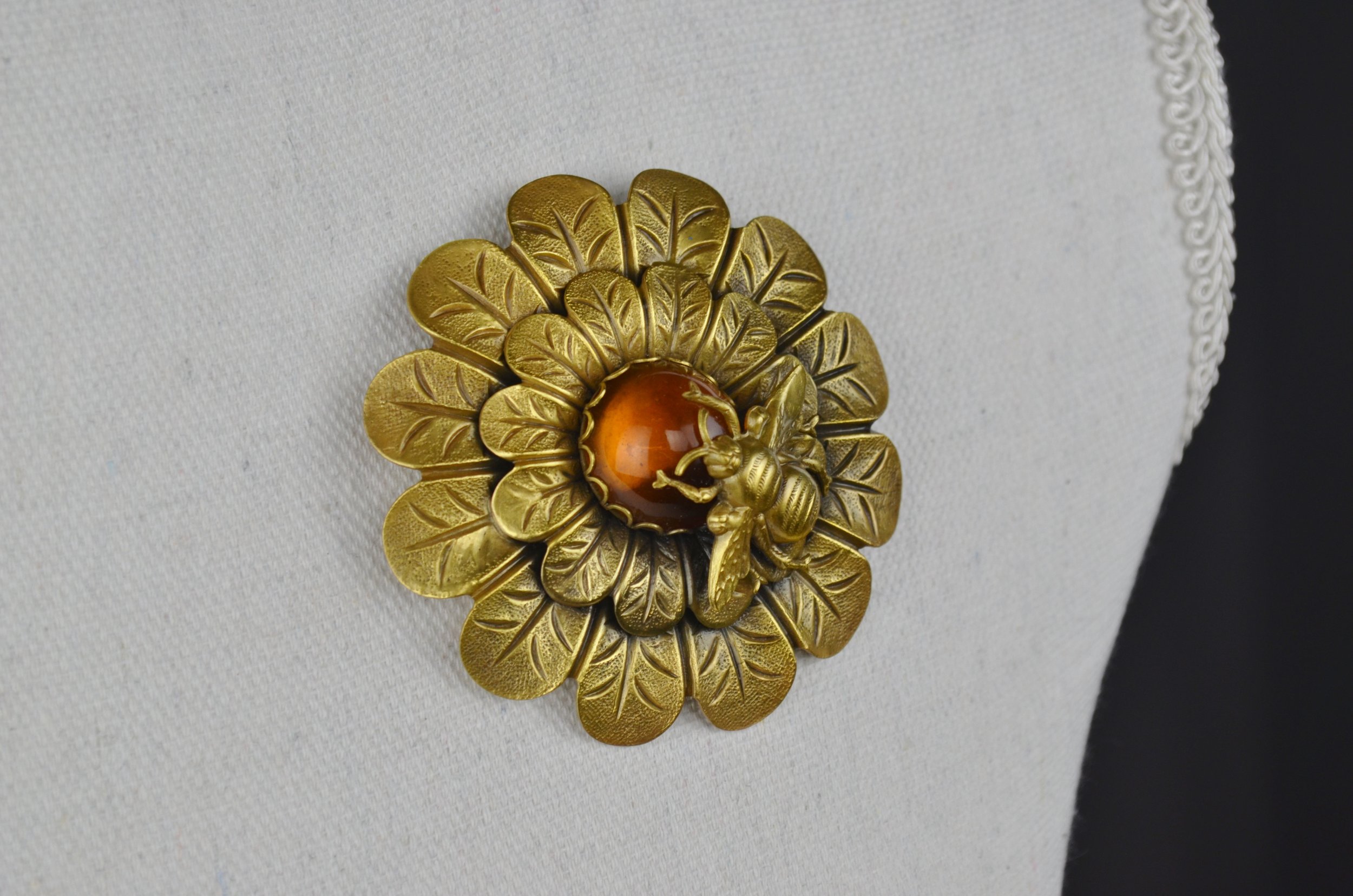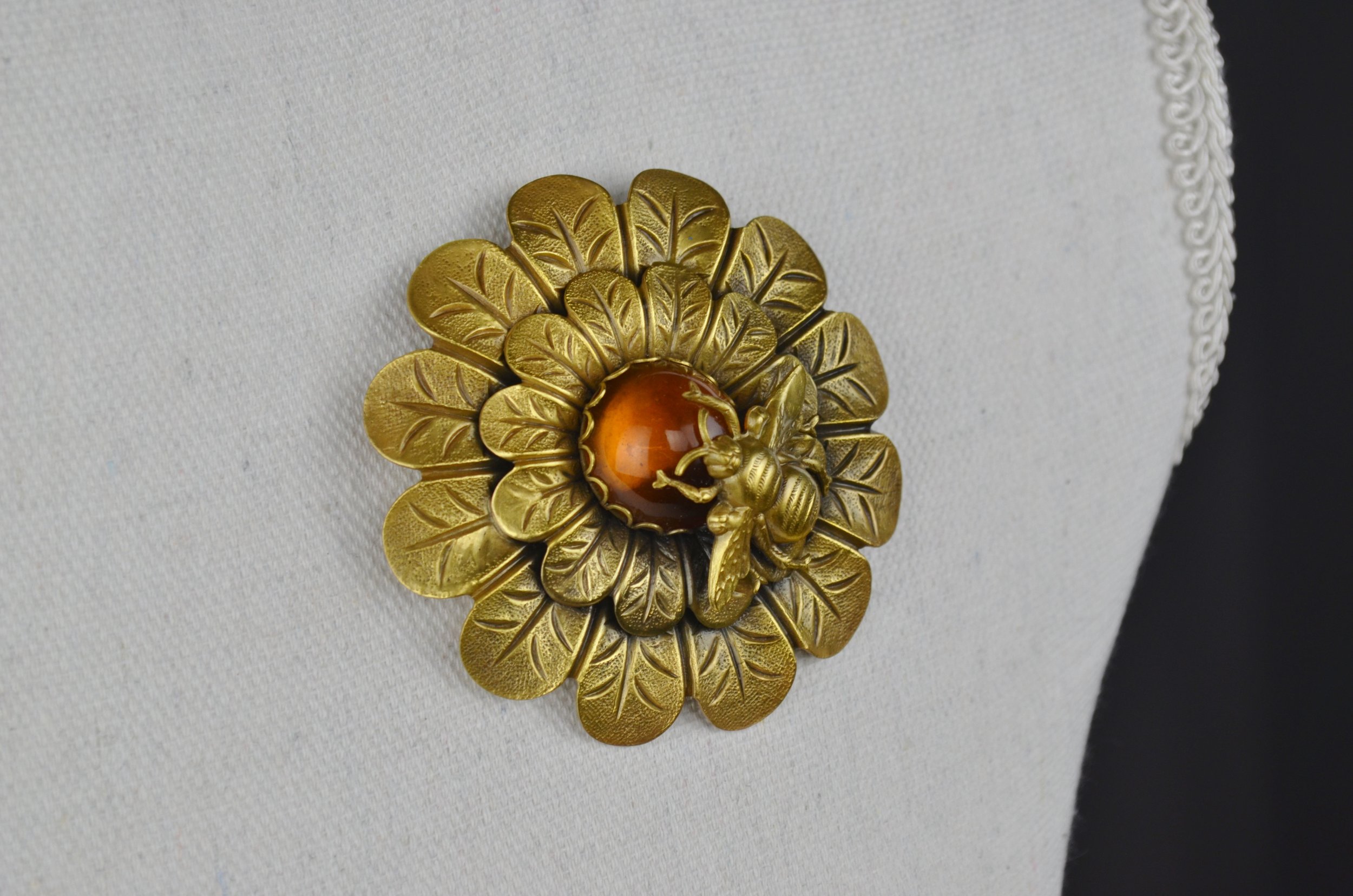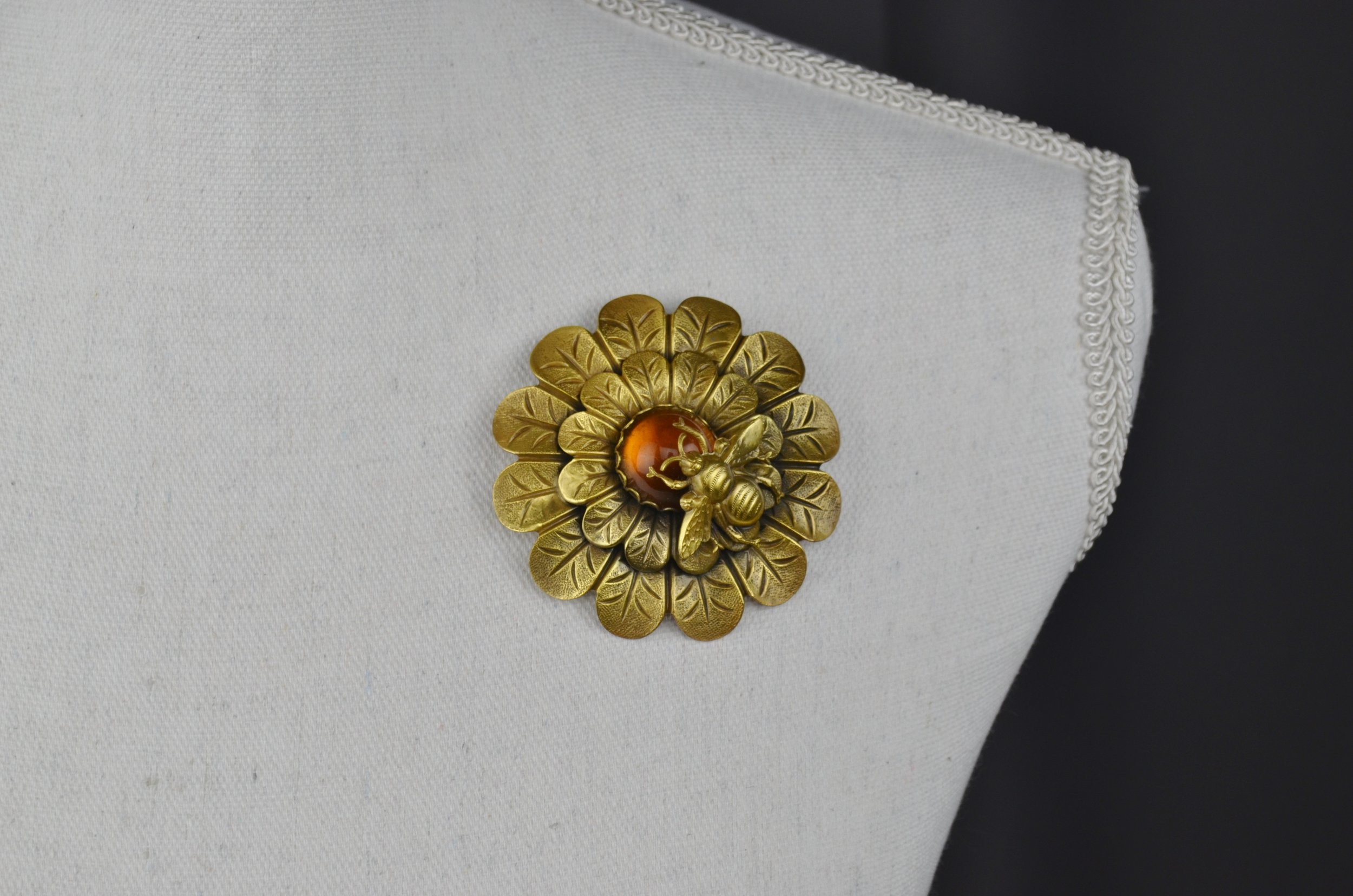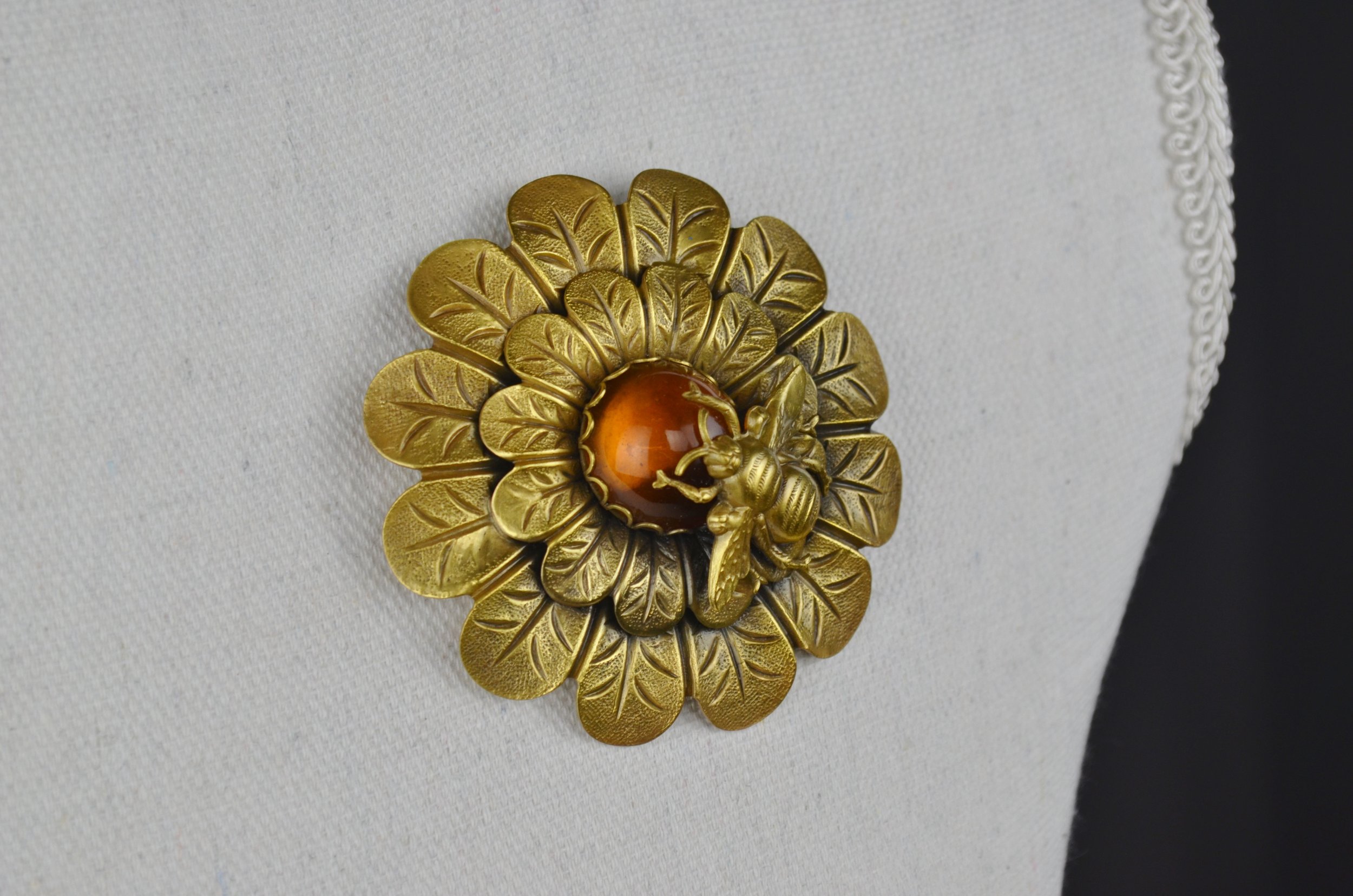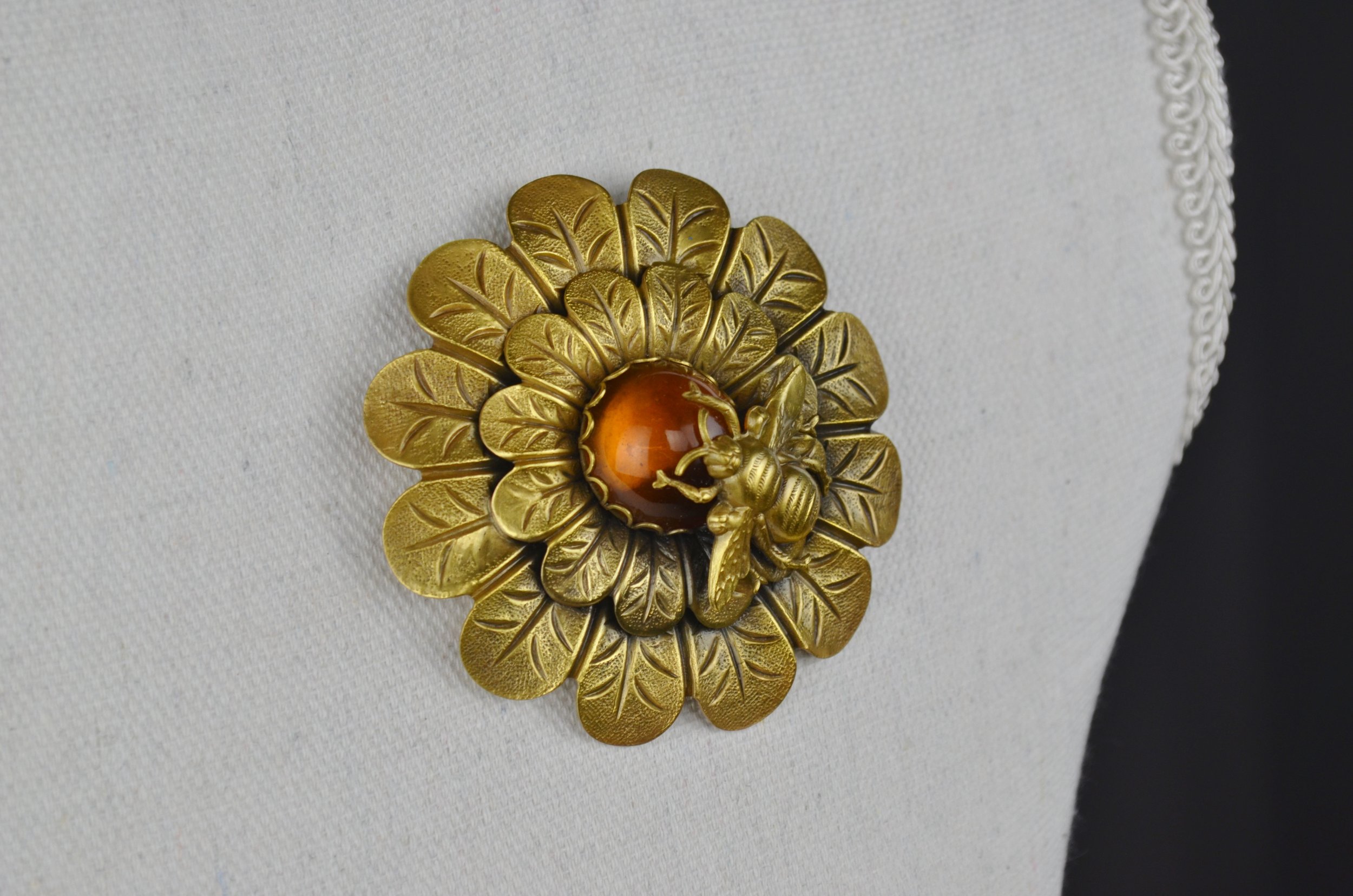 Honeybee and Flower Brooch
Whimsical design featuring one of Joseff's signature bees on a daisy with a topaz colored center cabachon. This wearable design can be worn alone or with other additions from the Joseff bees to create a garden theme. Finished using Joseff's signature gold plating technique.
Brooch measures 2 3/4 inches in diameter. Marked with Joseff tag on the back of the daisy.
Please note: Due the variations in finish for these hand-crafted pieces, each item shown is the item you are purchasing. If other stock of the same design is listed, new photos will be added to ensure attention to detail and accuracy for our valued customers.